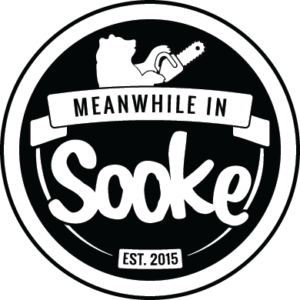 Sooke, BC – July 17, 2023 – Meanwhile in Sooke, a popular local Facebook page, is gearing up for a celebratory event as it nears the remarkable milestone of reaching 30,000 members.
The brainchild of Sooke resident Benjamin Kendrick, this community-driven Facebook group has experienced a significant growth in membership, with a 10,000-member increase since December 2022.
Known for its annual December Food Bank fundraiser, which has garnered thousands of dollars in donations over the years, Meanwhile in Sooke has fostered a strong connection between local businesses and the community it serves.
To show their appreciation for the group's active members, several local businesses have stepped up to support the celebration by offering generous gift card giveaways.
"Meanwhile in Sooke is as large as they come for a small-town Facebook Page and is the first go-to for our clients in the area," says Suze from WebMax Marketing. "This opportunity to give back directly to the members of the group, a way to say thank you is great! We provide web design and marketing services for small businesses across Canada and Meanwhile in Sooke is the largest community Facebook group in a small town that we've encountered"
WebMax Marketing is joined by many other esteemed local businesses in offering gift cards for the celebration. These include Sooke 2for1 Pizza, Legacy Nails, B&K Jewelry and Gifts, Doug Illman Kitchens, Doug Illman Arts, Christy's Jewelry, Skins n Hydez Leather Apparel, Artisans Garden, Julli Murphy – Arbonne, Sooke Fitness, Connected Canine, Sooke Dumplings, Anointed Cleaning Services, Samsarais Nirvana Photography, Westshore Jewelry, Bits of Bliss, the Sooke Region Chamber of Commerce, and Dan The Car Guy In A Bowtie – Victoria Hyundai.
The contest will officially launch once the Meanwhile in Sooke Facebook group reaches the impressive milestone of 30,000 users. At the time of this press release, the group stands at 29,800 users and anticipates the celebration to commence in the coming days.
The person who started it all back in 2015 expresses profound gratitude to the various local businesses that generously contributed prizes to the 30K milestone giveaway. He adds "heartfelt appreciation to the valued members of Meanwhile In Sooke, their continued involvement brings life and vibrancy to our group."
For more information about Meanwhile in Sooke and the upcoming celebration, interested parties can message Benjamin Kendrick on Facebook within the group Meanwhile In Sooke.